Welcome to Waters Edge Restaurant & Bar, Aruba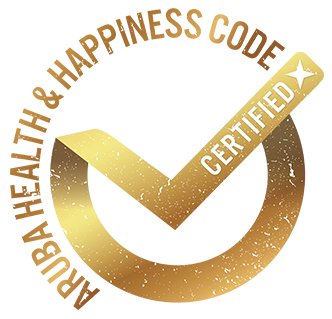 Water's Edge is a delightful and cozy local restaurant located at the Costa Linda Beach Resort, on the world-famous Eagle Beach Aruba resting on the edge of the Caribbean Sea. Water's Edge is the best Aruban restaurant on the beach, located in a relaxing and inspirational environment. Elegant beach dining affords spectacular ocean views enjoyed in air conditioned comfort. Crisp French vanilla tablecloths with royal blue napkins complement ivory beach and azure waters – the perfect place to enjoy a leisurely gourmet dinner after a day at the beach. Professional servers attend to your every wish, whether in the fine dining room or under a palapa with your toes in the sand.
Read More
Selections from a world-class international wine list complement every food selection, whether it is the best seafood, steaks, chicken, pasta, or your continental favorites. At the best local bar in Aruba there is certainly a drink to compliment every menu option. The reasonably priced menu offers a modern twist and features generous portions and Chef's specials. Tantalizing dinner specials include your choice of appetizer, entrée and dessert, which change daily.
International selections can include NY strip loin with blueberry demi or mushroom sauce; grouper topped with shrimp, calamari and scallops with white wine sauce; and homemade linguine with mixed Caribbean seafood. Signature dishes include tuna ahi, an Oriental recipe featuring sesame seed crusted tuna, seared rare and served with wasabi mashed potatoes, soy ginger sauce, topped with an Asian salad. Vegetarians will enjoy the roasted vegetable pasta tossed in a light butter sauce and topped with freshly shaved parmesan cheese. Ribeye, filet or NY strip sirloin seasoned and grilled to perfection can be prepared in bacon blue cheese butter with apple wood smoked bacon, or a peppercorn demi-glace, a classic French sauce made with garlic, shallots, fresh thyme with a hint of brandy and cream, and cracked peppercorns. There is a daily breakfast special featuring everything from waffles to pancakes to crepes, plus omelettes, eggs any style, bacon, sausage, hash browns, and toast.
In addition, Water's Edge 12˚N offers three Happy Hours daily (12 noon – 1 pm, 4 pm – 6 pm, with complimentary hors d'oeuvres served by circulating staff, and again from 9 pm – 10 pm) with all premium brands specially priced. Come down to Water's Edge and experience the best bar in Aruba! All day long, the staff pampers guests with a full lunch menu and cocktails that include mixed frozen tropical concoctions, local beers, and international wines, all served right at your beach lounge. The best happy hour in Aruba happens right here! The Water's Edge delivers great food and ambiance, and the best degree of relaxation, guaranteed!
For the best breakfast, lunch or dinner in a Aruban beachfront restaurant, visit Water's Edge in Aruba today!
Specials
View our Specials
Location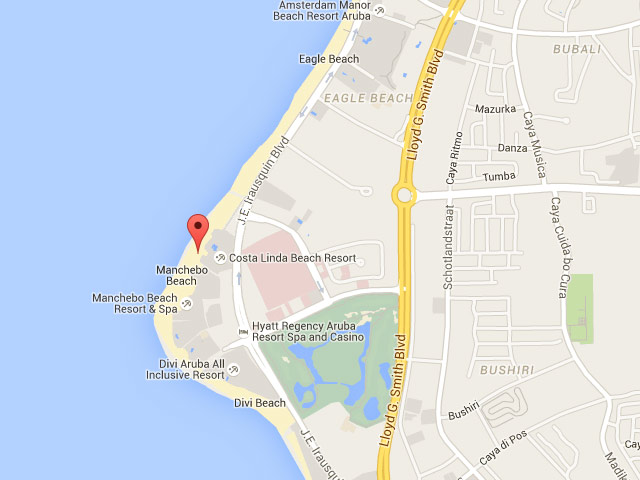 View a larger map